SUNDAY 10AM | Multi-purpose Room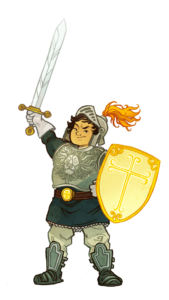 Currently we have a class for elementary K – 5 students. During Sunday morning services, we teach Bible stories and the children receive a Bible verse each Sunday to memorize and help develop their faith. God's Word says "Train a child in the way he should go, and when he is old he will not turn from it."

Proverbs 22:6. At the River of Life Assemblies Int'l, our goal is the teach children the ways of God, so as the children grow up they will not depart from the ways of God.
The students are given multiple activities such as coloring pages, puzzles, mazes and we make sure there is adequate time for prayer throughout the class. Mom and dad can partake in the study during the week, making our approach with Kids something stellar here at ROLAI.
FUN

We bring child inspired fun to every service and classroom through energetic worship music, interactive games, and bright, friendly environments. Our team is made up of people who feel called to share the love of Jesus with children, and every Sunday they help bring excitement and enjoyment to your child's church experience.
SAFETY

Your child's safety is incredibly important to us, and we are committed to a system that creates a safe environment. This means our staff and volunteers in every service and classroom have completed a screen form and have gone through an interview process. We also make use of CCTV camera systems to ensure the safety of your child. Our team is thoroughly trained and immersed in a culture of safety and cleanliness with the wellbeing of your child in mind.
LEARNING

As a church, we are always investing in the next generation, and this starts with babies to children of all ages. From praying over infants in our junior group to sharing relevant Bible lessons with pre-school children right on to our intermediate age group. Our goal is for each child to learn about the Bible and experience God's presence weekly.