VICTORY OF THE CROSS. WE TEACH THE BIBLE. WE DREAM BIG. EXPECT BIG.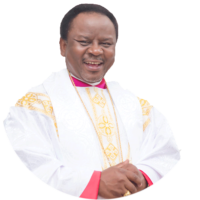 Bishop Dr. Israel Forlu was born again in 1969 and baptized in the Holy Spirit in 1972. He came from a pagan, idolatrous family that worshiped human skulls and other man-made crafts. In 1969, a German missionary, W. Knorr visited his school and expounded in simple terms the way of salvation through Jesus Christ. He understood the gospel and asked Jesus to take over his life. From that day his life changed. Joy and peace unspeakable flooded his life. A deeper desire to walk with God came into his life; and the grace of God has helped him since then.
Bishop Forlu has seen the miraculous move of God in his life and others. The Lord Jesus Christ appeared to him in a night vision and talked to him and healed him from sickness that had kept him down for many days. He knows the healing Jesus. He was born with a speech impediment. The stuttering stood as a real obstacle to effective communication in his daily life. It was a mountain that needed to be dissolved for easy communication of the gospel. In 1972, he posed a question to God in prayer and God miraculously delivered him. This miracle has changed the lives of many people .
Before attending the Full Gospel Institute in Bamenda, Cameroon in 1972, God in a night vision showed him preaching the gospel to thousands of people. He was 16 years of age as receiving this vision and he became so burdened for the lost and started preaching. He is conducting evangelistic outreaches, revivals, and conferences. Bringing souls into the Kingdom of God is his passion. People are being saved, healed, delivered and filled with the Holy Spirit in his meetings. Curses of all types are broken because of the anointing of the Holy Spirit.
Bishop Israel Forlu has a Diploma in Ministerial studies from Full Gospel Bible Institute-Cameroon; B.A degree in Christian Education from Assemblies of God Divinity School- Nigeria; Masters degree in Biblical Studies from Newburgh Seminary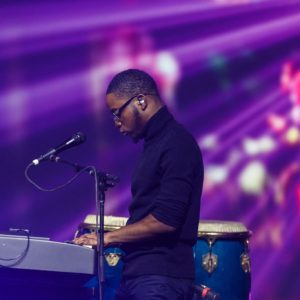 -Indiana, USA; and has obtained a Doctorate in Theology.
Bishop Israel Forlu was the pioneer representative of the Samaritan Purse/Christmas Child-Netherland Branch in Cameroon that helped ministers of the Gospel and needy children. He organizes SIGNS and WONDERS conferences annually where anointed Ministers of the gospel join him to bring the good news of salvation and deliverance to the people.
Bishop Israel and Mercy have five lovely children, Gaius, Philip, Ryan, Grace, and David. They are all saved and serving the Lord faithfully. Their three daughters- in-law, Emmanuella, Danyel, and Nadege are a blessing in their homes and ministry. Bishop Dr. Israel and Mercy are proud parents of eight grand children,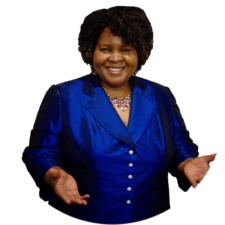 Dr. Mercy Forlu is a Kingdom driven person, a prophetic warrior intercessor, an anointed teacher of the Word of God, a visionary, a Certified Public Speaker by the John Maxwell Team. She is also an entrepreneur and philanthropist. She is very well focused and tenacious with all that God has entrusted to with. Dr. Mercy is the co- founder of the River of Life Assemblies International (ROLAI), founder of the Teens for Jesus Ministry, Founder / president of the Women for Jesus Ministry, Founder and President of the world-renowned Pastors Wives Arise Network Int'l (PWANI).
Dr. Mercy is happily and gloriously married to her husband Bishop Dr. Israel Forlu for 38 years and counting. They are blessed with five children, all of whom are privileged to be serving God in different arenas of life, and 8 grandchildren.
Bishop Israel and Mercy have five lovely children, Gaius, Philip, Ryan, Grace, and David. They are all saved and serving the Lord faithfully.
Their three daughters- in-law, Emmanuella, Danyel, and Nadege are a blessing in their homes and ministry. Bishop Dr. Israel and Mercy are proud parents of 10 grand children,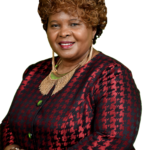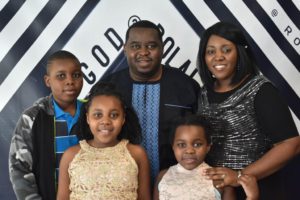 Senior Pastor, ROLAI San Antonio TX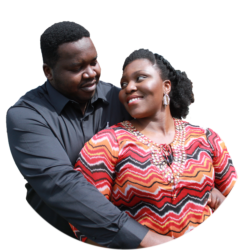 Rev. Philip and Family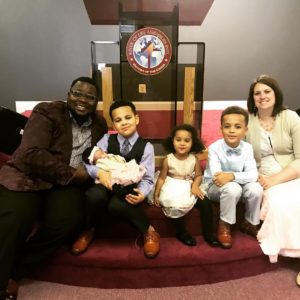 Pastor Ryan and Family
ROLAI, MD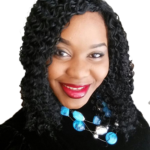 MD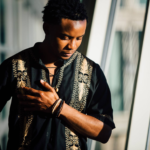 Mins. DAVID FORLU

"Fultime Artist"
IHOPKC KANSAS