MAKING DISCIPLES: MATURE BELIEVERS: MULTIPLY MINISTRIES
River of Life Assemblies Int'l is a dynamic, Multi- Cultural and nondenominational church, where praise is exuberant, prayer is steadfast and the preaching of the Word of God is practical and un-compromised.
River of Life Assemblies Int'l was started in Greenbelt, Maryland in August of 2002 with its first meeting (Bible Study and Prayer) held in the living room of Pastor Forlu's residence. This meeting was attended by members of the Pastor Forlu's household (7 persons).
In September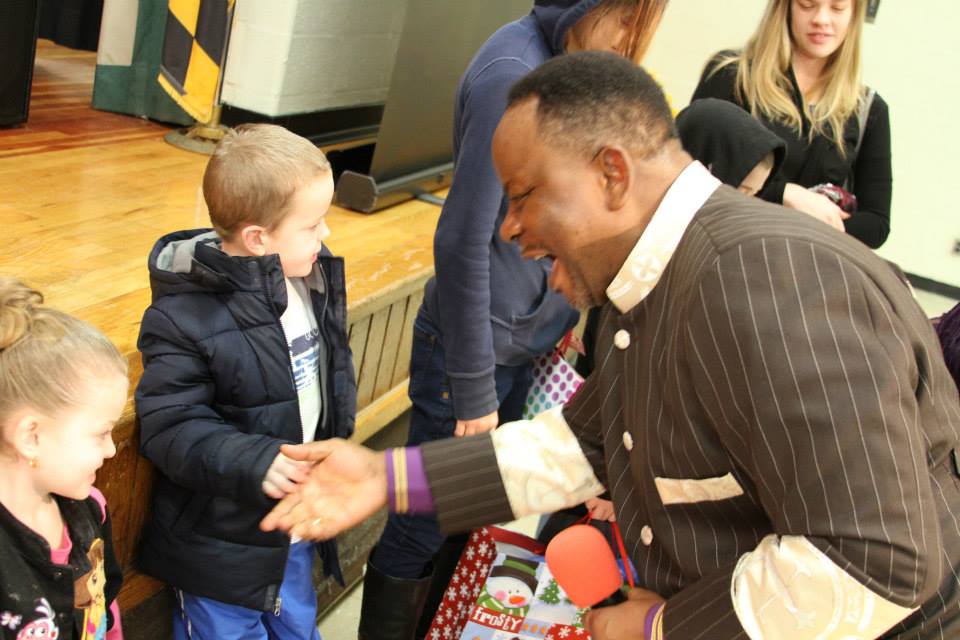 of 2002, the church held its first Sunday worship service in the basement of Pastor Forlu's residence with 18 people in attendance. In March 2003, the church moved to its Berwyn Heights location which currently accommodates the mid-week meetings and various mid-week group activities of the church. Having outgrown the seating capacity of the Greenbelt location for our Sunday Worship Services, the River of Life Assemblies Int'l currently has a beautiful location where all services are held.
River of Life Assemblies Int'l has been established by the Lord at such a time as this to proclaim the uncompromised glorious gospel of our blessed God to all people by all means; to help people from all walks of life to be rooted and grounded in the Word of God; to raise an army that defy and debase Satan and his cohorts and all their challenges by standing upon the Word of God and pinning faith solely on Jesus Christ and His Cross. For with God all things are possible.
The Seven pillars of growth and empowerment Is to develop great character, and to intentionally grow like Jesus Christ for holistic success and eternal legacy. To fulfill our Vision, Value and Mission as a church.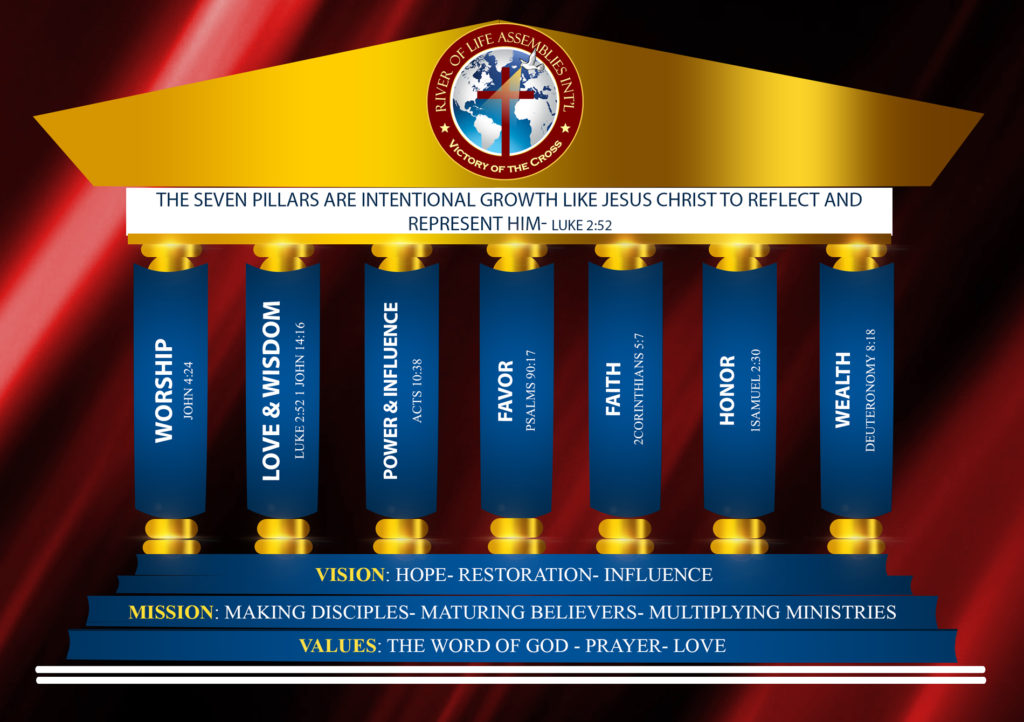 COME VISIT ROLAI WEEKLY LIVE BROADCAST ON SUNDAYS AT 10AM
Join us on Sundays at 10

AM
ROLAI IS A KINGDOM FOCUS CHURCH AND OUR MISSION IS TO GLORIFY GOD THROUGH THE FULFILLMENT OF THE GREAT COMMISSION. "MATTHEW 28:19-20"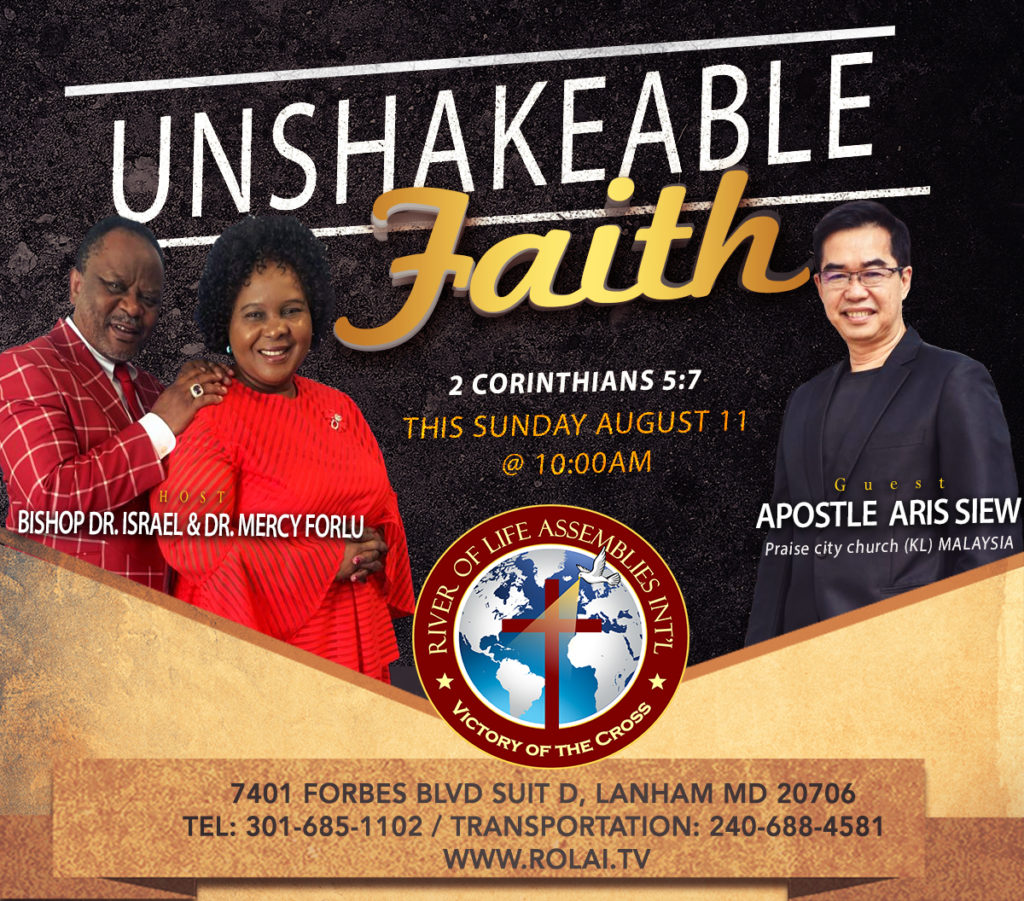 WE ARE EXCITED TO MEET YOU. BRING YOURSELF. BRING YOUR FAMILY
Join Us This Weekend.
If you need help with transportation let us know and we'll pick you up!
Sundays @ 9:20 AM Adult Sunday School
Tuesday Prayer Service @7PM – 8:30pm
Thursdays Bible Study @ 7pm
Fridays: His Praise Ministry @7PM
Transportation: 240 – 688 – 4581
• Emails:
info@rolai.tv Bishop@rolai.tv
Giving is a principle that is taught throughout the entire Bible. When we tithe and give, we are expressing worship in a tangible way by putting God first in our lives, all while allowing us to be a part of the most important work in life that is spreading the
Good News of Jesus Christ!
The heart of ROLAI has always been to show the hope and victory found in Jesus Christ and help people to know Him. That is why there is no greater generosity than investing in what the Lord is building – the local church. With God's favor and faithful support, we have seen countless people come to the Lord around the world. Your continueous giving assist with the monthly maintenance of the house of God .
YOU CAN TXT TO GIVE

(
240) 348-6936