MAKING DISCIPLES: MATURE BELIEVERS: MULTIPLY MINISTRIES
River of Life Assemblies Int'l is a dynamic, Multi- Cultural and nondenominational church, where praise is exuberant, prayer is steadfast and the preaching of the Word of God is practical and un-compromised.
River of Life Assemblies Int'l was started in Greenbelt, Maryland in August of 2002 with its first meeting (Bible Study and Prayer) held in the living room of Pastor Forlu's residence. This meeting was attended by members of the Pastor Forlu's household (7 persons).
In September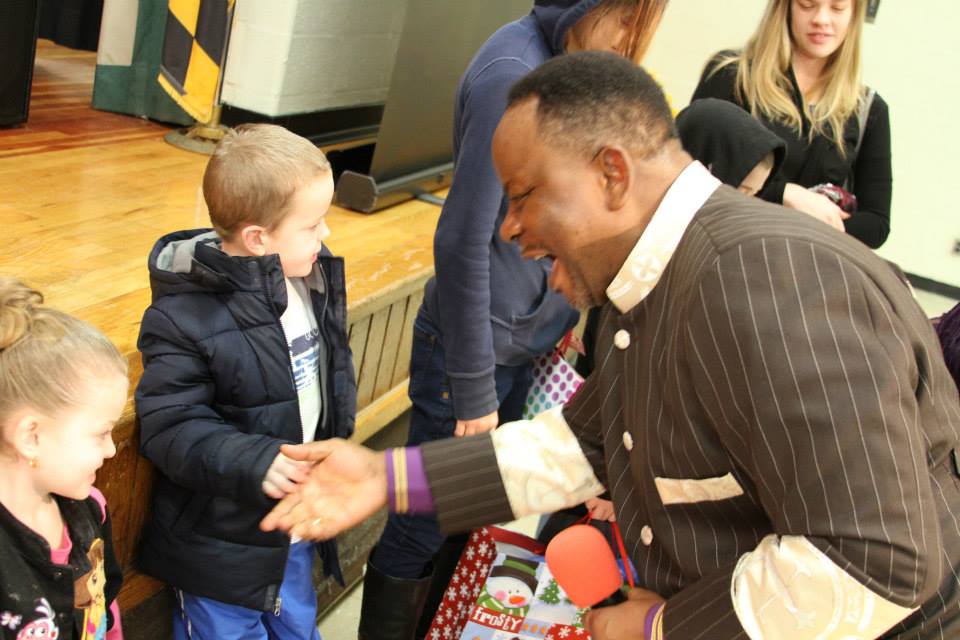 of 2002, the church held its first Sunday worship service in the basement of Pastor Forlu's residence with 18 people in attendance. In March 2003, the church moved to its Berwyn Heights location which currently accommodates the mid-week meetings and various mid-week group activities of the church. Having outgrown the seating capacity of the Greenbelt location for our Sunday Worship Services, the River of Life Assemblies Int'l currently has a beautiful location where all services are held.
River of Life Assemblies Int'l has been established by the Lord at such a time as this to proclaim the uncompromised glorious gospel of our blessed God to all people by all means; to help people from all walks of life to be rooted and grounded in the Word of God; to raise an army that defy and debase Satan and his cohorts and all their challenges by standing upon the Word of God and pinning faith solely on Jesus Christ and His Cross. For with God all things are possible.
COME VISIT ROLAI WEEKLY LIVE BROADCAST ON SUNDAYS AT 10AM
Join us on Sundays at 10

AM
ROLAI IS A KINGDOM FOCUS CHURCH AND OUR MISSION IS TO GLORIFY GOD THROUGH THE FULFILLMENT OF THE GREAT COMMISSION. "MATTHEW 28:19-20"
LOVE GOD. LOVE PEOPLE. LOVE LIFE.
Rive Of Life Assemblies Int'l is a community of people who LOVE GOD with everything we have, LOVE PEOPLE with a love that comes from Jesus and who want to LIVE SURRENDERED to all that God has planned for us as individuals and as a church. Its a MULTI-CULTURAL ASSEMBLY with translation provided in all services. All are welcome to come just as they are and let God do the work in their lives. There is so much we could tell you about NHMI, but the most important thing for you to know is YOU ARE WELCOME HERE !. Everybody is welcome to attend our church as we focus on biblical truths that unite instead of denominational beliefs that separate.
We are a

contemporary church

: We are a group of people who enjoy expressing our faith in culture-current ways using contemporary music and multi-media.
We are a

loving, accepting church

of people who are on the adventure of a lifetime: We are coming to know Christ and growing to become more like Christ.
We are a

Christ-centered church

: Jesus Christ is the reason we gather, the Savior we worship, the Word we proclaim, the One we love, the motivation of our mission, the example we follow and our coming King we anticipate.
We are a

Spirit-led & Spirit-empowered church

: We are cooperating with the work of the Holy Spirit in leading people to Christ and helping them become more like Christ.
We are

a diverse church

: While you will find unity of faith centered on Jesus Christ, you will also find a diversity of ethnic groups, races, clothing styles, etc.
We are

an intergenerational church

: You will find programs and ministries that connect with all ages and interests.
We are

a fun-loving, creative, relational church

: This is a place where people matter, creativity is encouraged, and joy is contagious.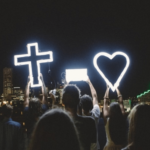 VICTORY OF THE CROSS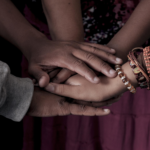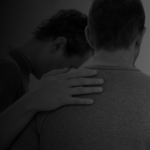 COME VISIT ROLAI THIS WEEK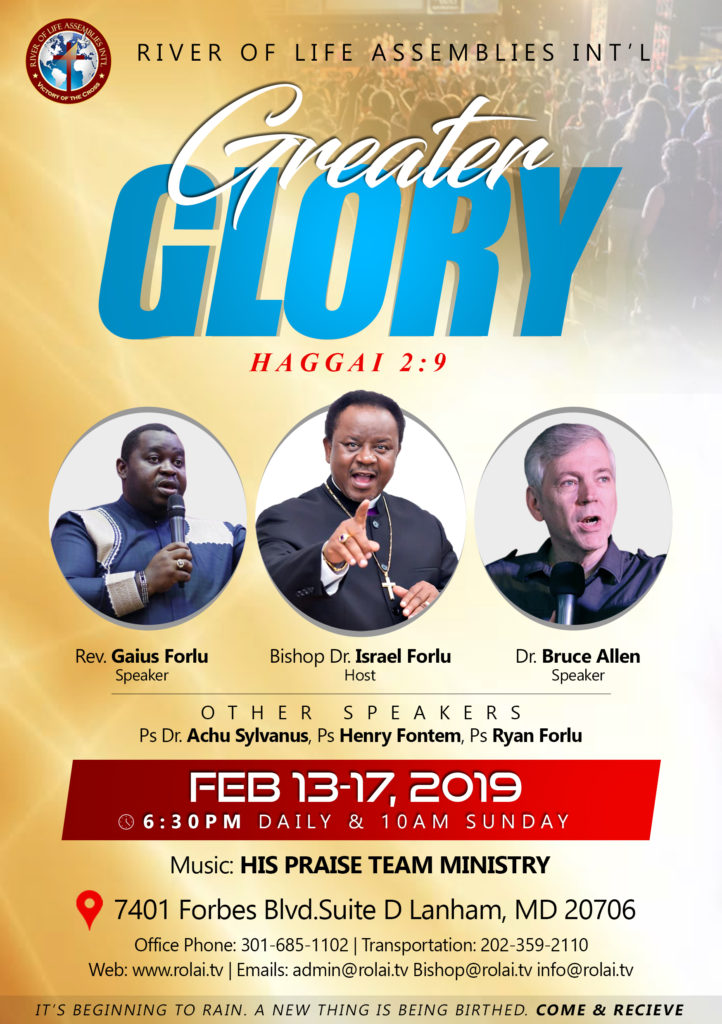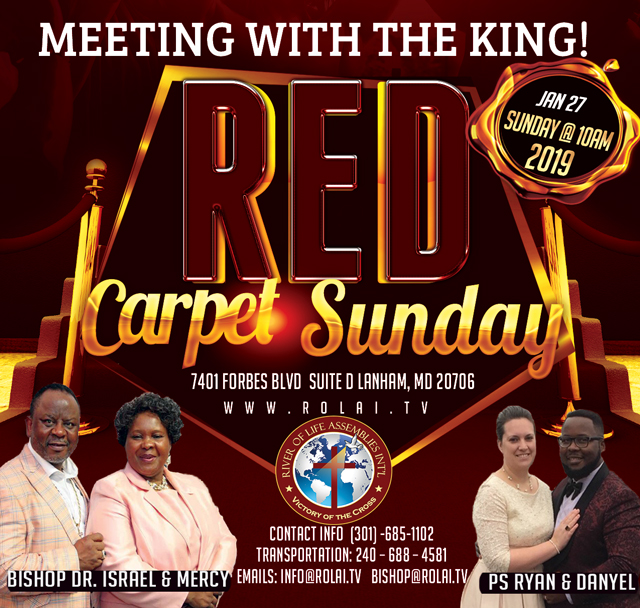 WE ARE EXCITED TO MEET YOU. BRING YOURSELF. BRING YOUR FAMILY
Join Us This Weekend.
If you need help with transportation let us know and we'll pick you up!
Sundays @ 9:20 AM Adult Sunday School
Tuesday Prayer Service @7PM – 8:30pm
Thursdays Bible Study @ 7pm
Fridays: His Praise Ministry @7PM
Transportation: 240 – 688 – 4581
• Emails:
info@rolai.tv Bishop@rolai.tv